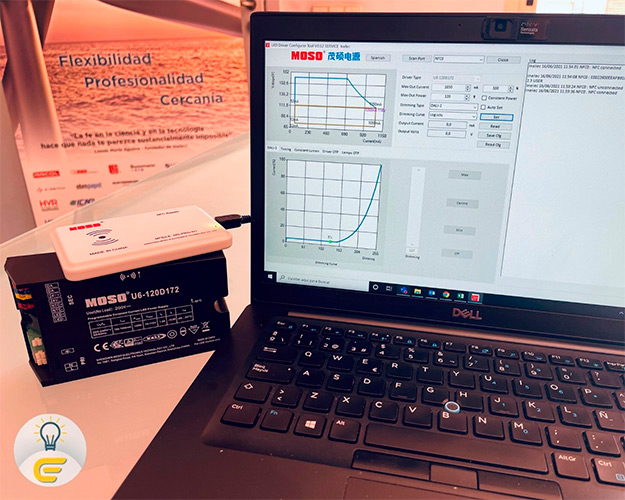 From Inelec we continue to bet on the Moso Power U6 series, a driver with great features; IP20, constant power, programmable and available in powers of 40W, 80W, 120W, 165W and 200W, suitable for road, industrial, landscape lighting …
All U6s are dimmable, DALI2, VMF and programmable via NFC for greater flexibility and speed of setup.
The U6 is a highly reliable and durable product.
Now, Moso Power has updated its programming software; click on the link to start configuring it.