Write something in the search field

Building the future
Your needs, our challenges
U6 Series NFC Programmable Driver

The Mosopower U6 Driver with IP 20 protection is designed for road, industrial and landscape lighting among many of its applications.
Its main characteristics are:
Input voltage range: 176~264Vac;
Constant power design;
External NTC;
Dimming:DALI-2 & VMF, Dim to off;
NFC programmable;
Constant Lumen Output (CLO)
End-of-life warning;
Suitable for Class I and Class II;
Auxiliary power supply: 24V/250mA;
Surge protection: 6KV line-line, 10KV line-earth;
Multiple protection:SCP,OVP(Output),OTP;
IP20;
Meet the zhaga Book 13;
7 Years Warranty
The U6 driver is programmed using Contactless Short Range Wireless (NFC) technology.

Discover in more detail the characteristics and functionalities of each model with these documents: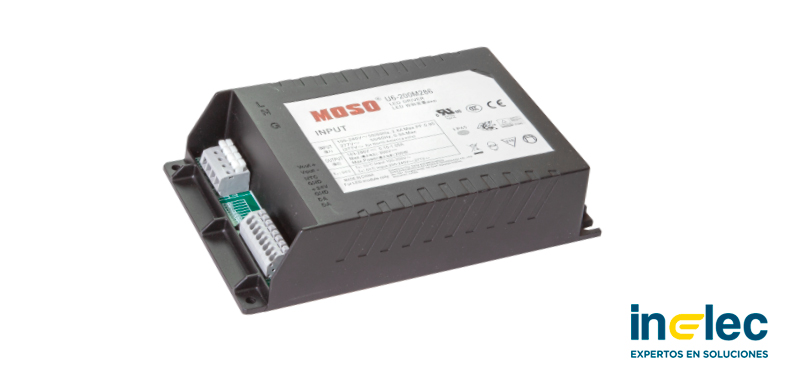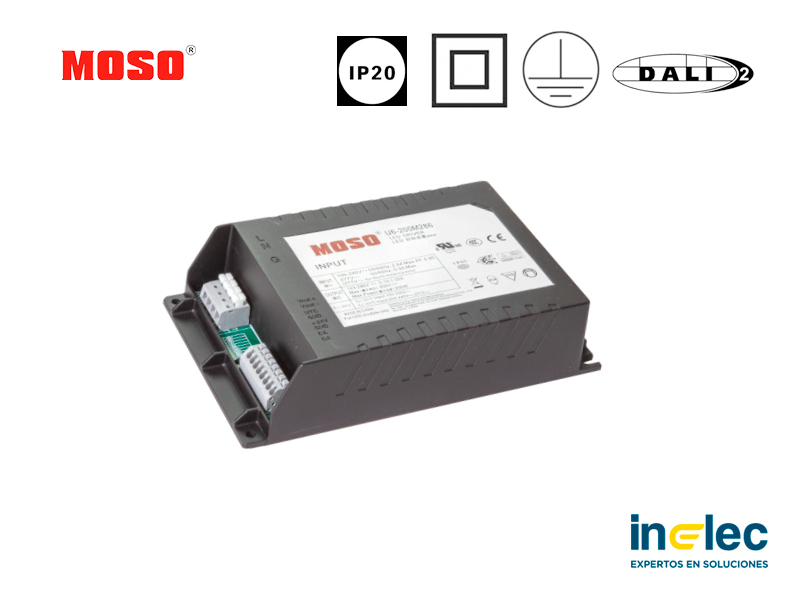 Nuestra página web utiliza cookies propias y de terceros. Para seguir navegando debe aceptar la instalación de cookies propias y/o de terceros. Más información
Los ajustes de cookies de esta web están configurados para "permitir cookies" y así ofrecerte la mejor experiencia de navegación posible. Si sigues utilizando esta web sin cambiar tus ajustes de cookies o haces clic en "Aceptar" estarás dando tu consentimiento a esto.